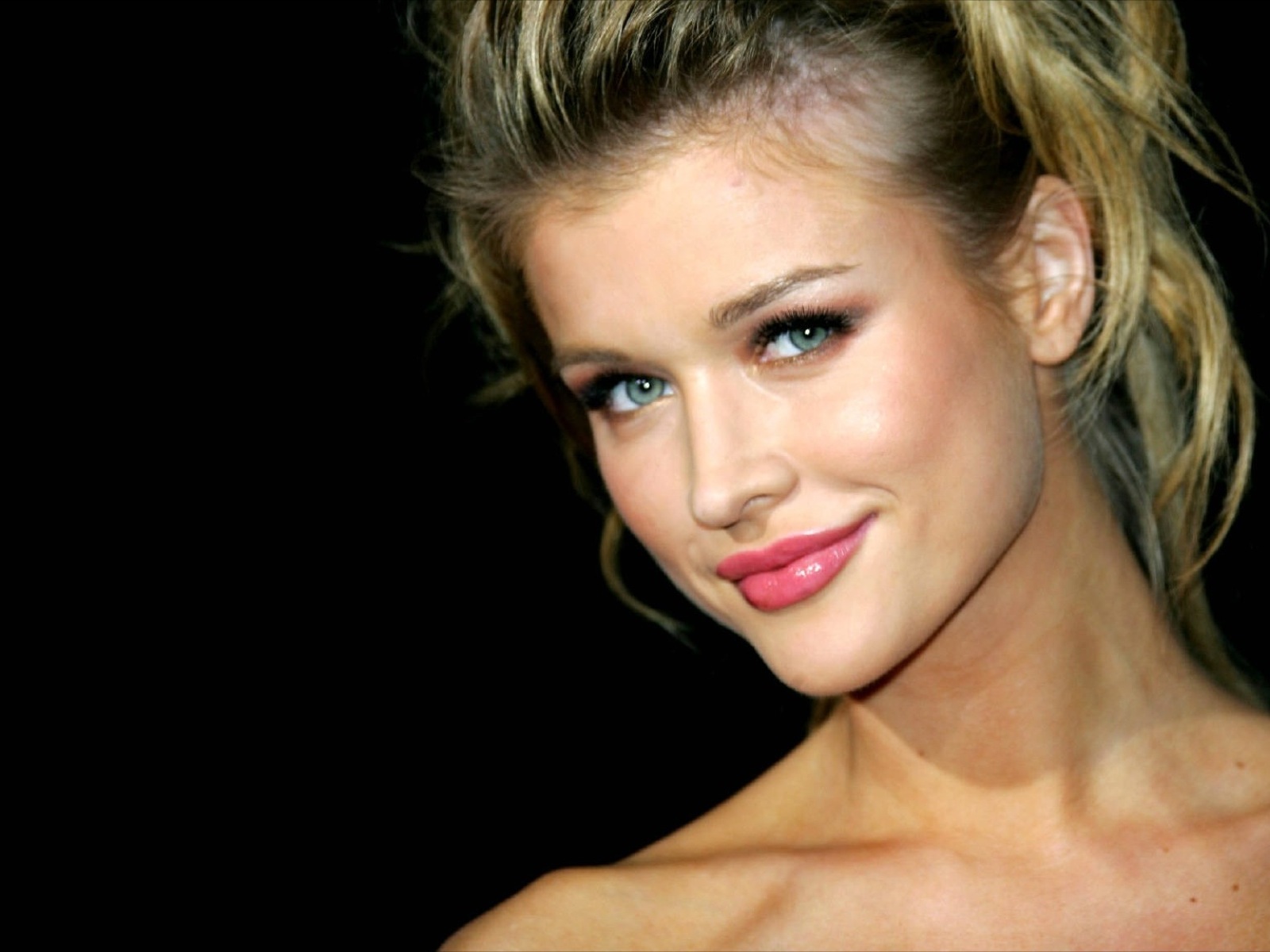 Featuring Joanna Krupa as the cover model on the front of a popular men's magazine, is about as surprising as featuring pale lager at a Canadian beer fest. But I've got something those other magazines don't. A once in a lifetime chance to play 20 questions with one of the most beautiful women in the world.
Joanna Krupa has graced over 100 magazine covers, been called the sexiest woman, taken on Terrell Owens (Cincinnati Bengals wide receiver), Paris Hilton, the Catholic Church, and anyone who has ever donned a pair of animal fur booties. She's been a "Juggy Girl" (The Man Show), a poker champion, a semi-finalist on Dancing with the Stars, and made a very brief cameo appearance with Snoop Dog on a Girls Gone Wild video shoot. Despite Snoop's persuasive tongue roll to let her "freakness be yo' weakness," the intimate details of her body would remain largely under wraps for another couple years, until a much more persuasive man would come along in 2005… a Mr. Hugh Hefner (Playboy).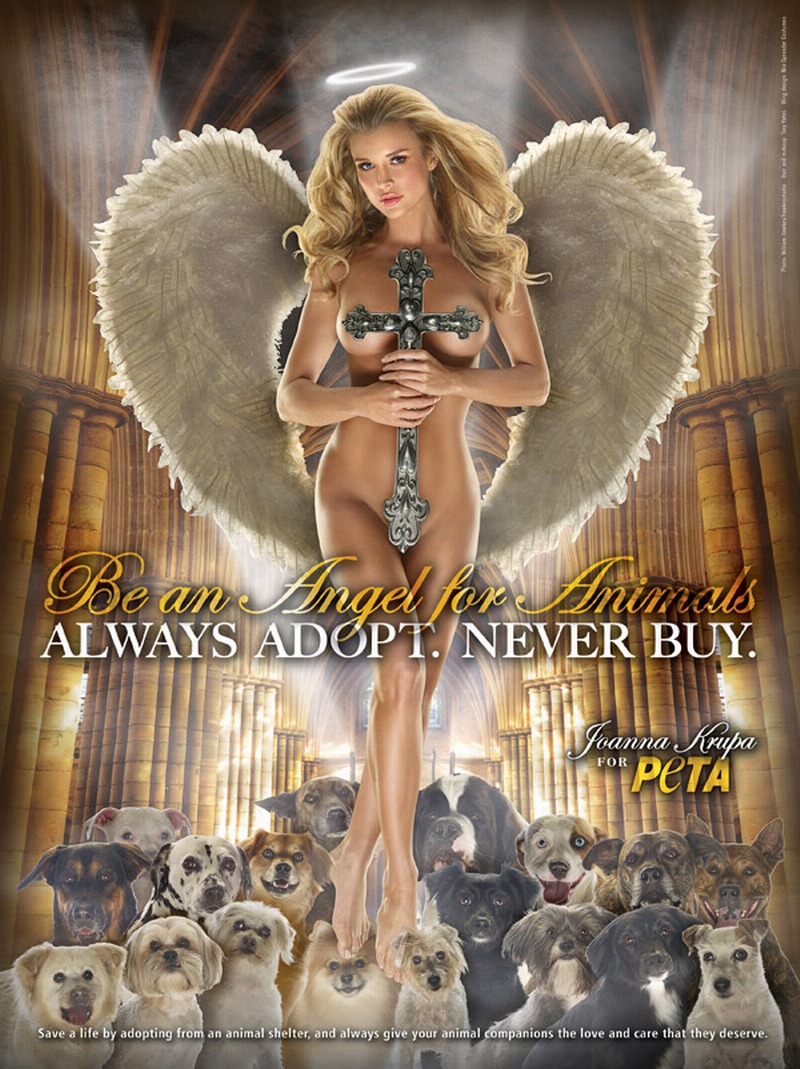 Following her Playboy debut, Krupa's stardom shot through the roof, as she enjoyed a series of reality based television shows that would not only display her competitiveness as a performer and athlete, but give us a taste of her sometimes, impatient and feisty nature. A few of the controversies that have surrounded Krupa and her spirited persona, include a verbal tiff with Terrell Owens, whom she told media bungled their chances to make it past the first cut on the television show, The Superstars. But probably her greatest source of controversy as of recently, is a PETA ad featuring Krupa wearing nothing but a crucifix amongst a crowd of K-9 onlookers. This literally blew the top off the Catholic Church, but none-the-less garnished the public attention it set out to do (mission accomplished).
But these past escapades are all under the bridge, as Krupa prepares for her next phase in life. A phase that promises marriage, starring roles in film and television, a budding clothing line, kids, animal activism, and a growing list of spoiled celebrities who've earned the right to be honorable mentions on her crap list. I asked Joanna if she was up for a little game of 20 questions, and when I batted my eyes like a lost puppy dog, she just couldn't say no.
UMM: What is a typical day for Joanna Krupa?
Joanna Krupa: It depends on the day. Sometimes when I am home and not working, I catch up on all my emails and have lazy days with my five dogs. The days when I am working, are mostly spent on an airplane.
UMM: What are three things most fans might not guess about you?
JK: I am very humble, down to earth and approachable. Those are qualities most people probably don't associate with any model or a showbiz personality.
UMM: Which side of Krupa is the one most of your friends know best… easy going or feisty?
JK: Very feisty. (laughs)
UMM: What has been your most embarrassing moment?
JK: I make fun of myself a lot. There is nothing I have done that has made me feel embarrassed. I'm only human, and we all do stupid things at one time or another.
UMM: What is the one thing you wish you could change about yourself?
JK: To worry less and be more patient.
UMM: Describe the absolute worst date you ever had?
JK: It was a blind date where we probably exchanged two words over dinner. It was very awkward.
UMM: What is the worst pickup line you ever heard?
JK: Girl, your feet must be hurting cause you've been running around in my mind.
UMM: What is your biggest nitpick about men?
JK: I hate when men try to show off how much money they have on the first date. Sorry guys, a Lamborghini or a private jet doesn't impress me. A man that is confident with a great sense of humor is what gets me going. I can't stand pretentious, superficial people.
UMM: Congratulations on your engagement to Romain Zago. What about him first caught your attention?
JK: He is an amazing human being with a huge heart, loves animals as much as I do, and treats my family as his own. Of course, what first caught my attention was that he was physically appealing, meaning tall, dark, handsome, with a beautiful, genuine smile, and charming French accent.
UMM: What about the Canadian accent, eh? What is your impression of Canadian men?
JK: So far so good. For sure one notices the European touch, and my fiancee is French, so naturally I like the Canadian/French vibe.
UMM: What is the key to success in any relationship?
JK: Trust is the number one thing.
UMM: Who are the celebrities currently on your crap list this year, and why?
JK: I cant stand Kim Kardashian. She is famous for what? A sex tape? But my real disappointment about her, is that even though she is obviously financially successful, I still don't see a significant amount of giving back. Plus, since she wear furs, I suspect she is immune to the fact that fur entails a huge amount of animal cruelty, as many animals are being skinned alive and bled to death. So how much can I like a person that I view as ignorant to the suffering of living beings?! Jennifer Lopez and P. Diddy are also in my opinion cold-hearted people for wearing fur. I don't know what looks worse, them, or the dead animal they are wearing.
UMM: What punishment do you think would be appropriate for someone caught abusing an animal?
JK: Eye for an eye. The person should have the same thing happen to them that they did to the animal.
UMM: Tell us about your own animals? Do they travel with you?
JK: I have five dogs, and they are all sizes, and all adopted. My smallest one, Rugby, thinks he is boss and puts the biggest one in her place whenever she barks. Their names are Rugby (Yorkie mix), Yoda (Chi mix), Sebastian and Ginger (both Cavalier King Charles Spaniels), and my oldest, Lucky, a German Shepard mix. I can't travel with them, because I have too many. I used to travel a little with Rugby when he was a baby, but it's too stressful for dogs, so I'd rather keep them at home.
UMM: What projects do you have coming up for 2011?
JK: I just completed hosting Poland's Next Top Model, and hope it goes into Season two. I have another TV project in the US, but will not be able to give more details at this point. I have a movie coming out with Michael Madson, called Six Days in Paradise, that will be hitting the festivals, if we can believe the initial great feedback. My swimwear line Kashmir for A Che is a success, and soon I am going to start working on the next collection.
UMM: Looking back over your experience with 'Dancing With the Stars', is there anything you'd have done differently?
JK: Nothing. I did my best and got rewarded with making it into the semi finals. Obviously, if I didn't have the huge names like Osbourne and Osmond in my season, I would have made it to the finals. They came with a massive fan base that their families have built for decades.
UMM: If you had never made it into the entertainment biz, what alternative career would you be doing?
JK: I would probably be running some kind of business, as I am now living out my entrepreneurial streak with my own swimwear line.
UMM: What would you like people to say about you when they look back over your career 30 years from now?
JK: That I was a very kindhearted human being. Someone who helped many animals and had big success in stopping animal cruelty.
UMM: What are the top three items on your bucket list (to do before you die)?
JK: One, become the Angelina Jolie for animals. Two, have kids, and three, travel the world.
UMM: What do you think will be going through the minds of our readers as they look through your pictorial?
JK: Hopefully they'll love it, and think it's a tasteful shoot.
Joanna, we think this is one of your greatest pictorials ever, but we might be a wee bit prejudice. Thank you for dropping by to spend some time with us, and we hope to have you back soon!
(Article originally appeared in the 2010 Winter issue of Urban Male Magazine)